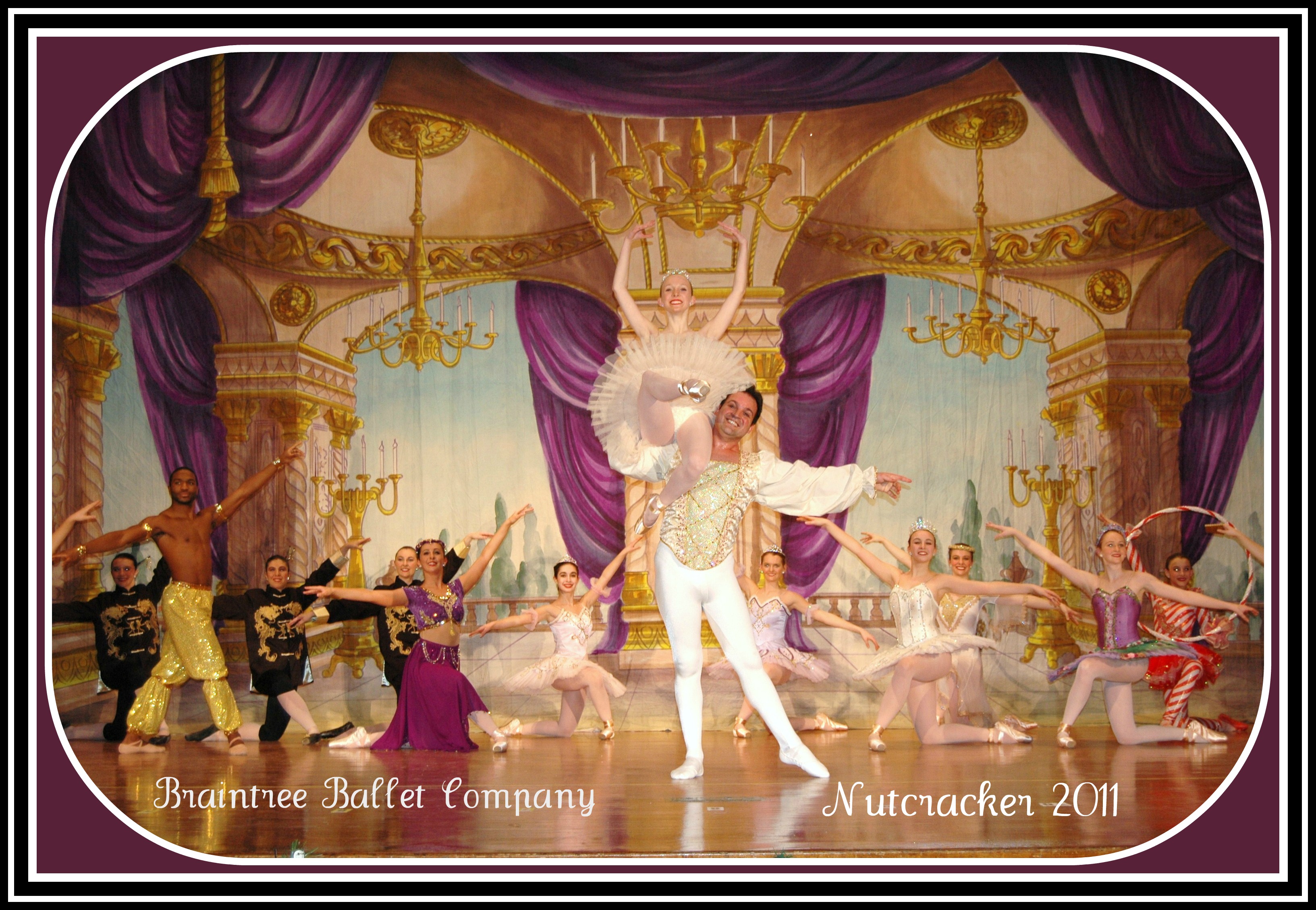 What's Going On:
Coppelia
Saturday March 28th, 2015
2:00pm and 7:00pm performances
Be sure to read the story of Coppelia as we will present it below.
Performances are held at East Middle School, 305 River St. Braintree, MA 02184
(we are not affiliated with East Middle School)
Doors open 1/2 hour prior to curtain. Lobby opens one hour prior to curtain.
Show runs approx. 2 hours 15 min including intermission
General admission seating
For ages 3 and up
No Refunds or exchanges on tickets. BBC is not responsible for lost tickets.
We DO NOT cancel performances due to weather.
$25 at door if available- Cash only at door
Please come support local arts by attending one of our performances.
Free parking and every seat is a great view of the stage!
COPEELIA - THE STORY.... HOW WE WILL PRESENT IT.
Act I – The Village
The scene opens with a glance at the lonely, magical Dr. Coppelius and his most recent creation, Coppelia, a doll. Unknown to everyone, he creates this doll in his doll shop to take place of the daughter he never had. Swanhilda enters looking for her fiance' Frantz who is late to meet her. Swanhilda sees the new village girl in the window and tries to make friends with her. When ignored she decides to give up trying. Frantz is later caught trying to get Coppelia's attention. Festive mazurka dances are enjoyed by Swanhilda, Frantz, their friends and the townspeople while also testing Frantz's love for Swanhilda in the wheat dance. Legend says that if shaken and you hear something, your love is true but hear nothing and he loves her not. Dr. Coppelius is later razzled by some of Swanhilda's friends and drops the key to his shop allowing Swanhilda and her friends to sneak in to meet the mysterious new girl Coppelia. Frantz also gets an idea to come visit Coppleia when he is alone and finds the shop unlocked.
Act II – The Doll Shop
Swanhilda and her friends are now in the shop where Dr. Coppelius makes his creations. They are amazed at all the life sized dolls they see and wind them up to watch them dance. Looking for Coppelia, they notice a curtain leading towards the window. Once revealed, the find Coppelia. She will not respond to the girls and finally they realize she too is just a doll. Suddenly they hear someone coming and hide in the shop. Frantz now enters looking for the girl he saw in the window. Without warning Dr. Coppelius returns looking for his key and sees the door to his shop open. He enters to find Frantz in the shop. He gets an idea that maybe he can get Frantz drunk and use his magic to take his spirit and transfer it to Coppleia and make her a live person, the daughter he always wanted. Swanhilda tricks Dr. Coppelius into believing his plan is working but he is left to discover that it was not. Suddenly horns are heard signifying the marriages of all engaged couples is about to take place. Swanhilda shows herself to Frantz and Dr. Coppelius as they see that Coppleia is just a doll and always will be. Frantz wins Swanhilda's trust back and they leave to get married. Swanhilda's friends now appear and set the dolls crazy. Soon they are chased out of the shop by Dr. Coppelius and he is left to clean up the mess of his shop left by the intruders.
Act III – The Village/Wedding
The entire Village is prepping to attend the festival and also to celebrate the wedding of Swanhilda and Frantz. The ceremonies start with the Dance of the Hours. Dawn, Prayer and Spinner dance to celebrate the start of the new life of the couple with many joys, riches, happiness and love. All friends join together to celebrate the commitment of Swanhilda and Frantz and watch them live Happily Ever After!
PLEASE SHARE THIS WITH YOUR FRIENDS AND FAMILY AND HELP US SRPEAD THE WORD ABOUT BRAINTREE BALLET!
Proudly celebrating our 18th season
The Braintree Ballet Company was formed in 1995 by Melissa Kelley. The objective was to give serious dance students of
Ms. Kelley's dance school, The Dance Studio Of Braintree, an opportuniy to see another side of ballet dance education, performing
full length ballets. With her company, Ms. Kelley has presented many of the most loved classics as well as some company originals to
the public audience. Ballets include: The Nutcracker, Cinderella, Sleeping Beauty, Hansel and Gretel, Coppleia,. Giselle, An Eveneing
with Degas, A Gala, and many more.
It is Melissa's goal to continue to offer such experiences for her students who chose to dedicate much of their free time to the art of
dance. The company performances provide additional training as well as knowledge about the dance world for the students who are
selected. The principal dancers, many who are just young high school age children, are among some of the top scoring dancers in
regional and nation level competitions. Many of these dancers continue dance in college and receive dance/arts scholarships. Some of
her dancers have gone on to dance professionally as well in the world of modern dance, musical theatre, Disney and ballet companies.
Dancers are chosen for the company based on their level of ablility as well as their dedication to thier regular classes. It is a
privilage to be a part of this elite group of dancers and have such opportunites given to them at no additional cost for tuition.
Younger students are able to audition for children's roles when a ballet has such openings. It is a great way for the youth of the
studio to see what can come from hard work.
The Braintree Ballet Company is something Ms. Kelley is most proud of in all her years teaching. It is an honor for her to work
with such wonderfully talented dancers and watch them shine on stage!
IF YOU NEED ANY ADDITIONAL INFORMATION PLEASE EMAIL US AT BRAINTREEBALLET@AOL.COM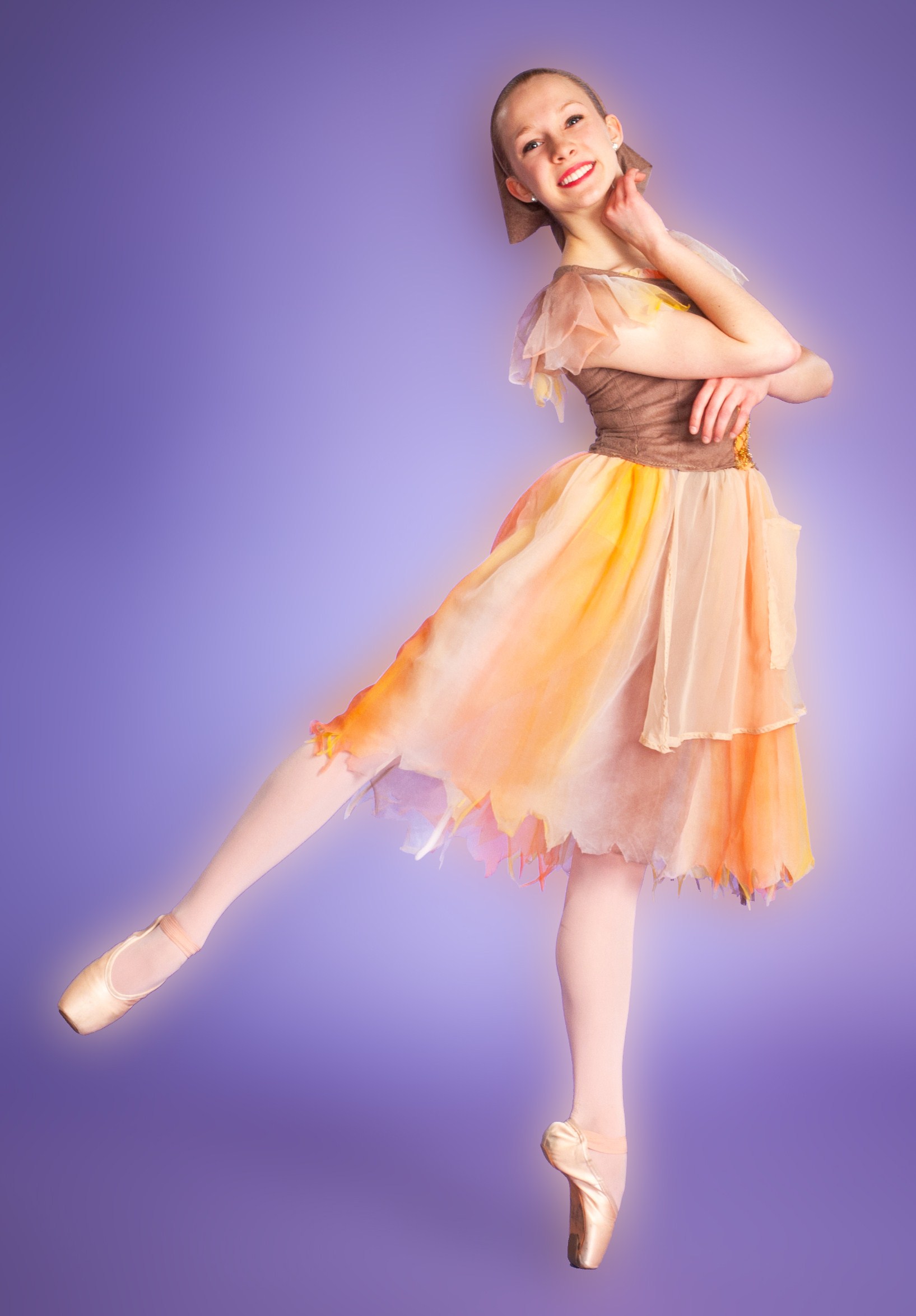 Sarah O'Reilly in BBC's Cinderella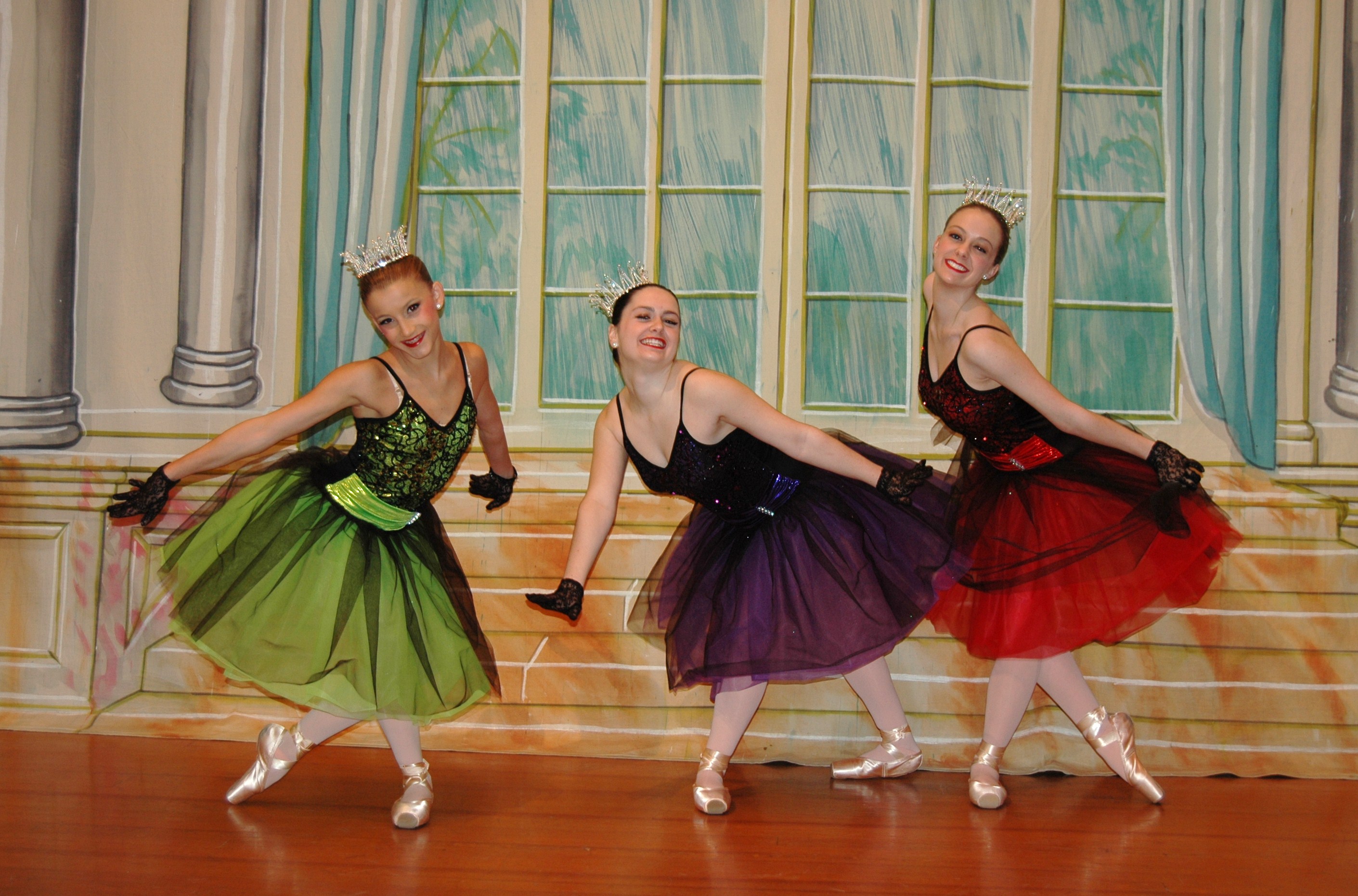 Step Sisters from BBC's Cinderella
Please check out the links to the left from our pervious ballet performances.
If you are interested in the dance class programs offered by our resident studio, please click here